"We didn't learn racism alone. We cannot unlearn it alone."
Join Incite Seminars in the Great Radical Race Read.
We will meet on five consecutive Monday evenings fro 6-8 PM EST: August 10, 17, 24, 31, September 7.
We are reading, discussing, and enacting Radical Dharma: Talking Race, Love by Rev. angel Kyodo williams, Lama Rod Owens, & Dr. Jasmine Syedullah.
Schedule
Week 1. Preface & Introduction
Week 2. Section I
Week 3. Section II
Week 4. Section III
Week 5. Section IV
From the #GR3 site:
For far too long, racism has been permitted to infiltrate our homes, institutions, companies, and the minds of people we are connected to. It is time for this disease to be brought to an end. We have come together as a circle of people reading to (un)learn about racism that exists in our society.
As we read, we are asking for your financial support to help fund long-term programs and training that are accessible to all to #transformrace as we know it, including:
The Collective READeR Café:  a virtual home designed to leverage technology to engage, enroll and support people in connected conversations about race. It will be the first standing resource to help people (un)learn racism just as we each learned it: together.
We are each doing our part to learn and acknowledge how:
racism undermines the potential for a thriving social fabric that regards the basic right of all people to be safe from.
racism pervades structures of our institutions, laws and social practice.
racism robs us all of our humanity.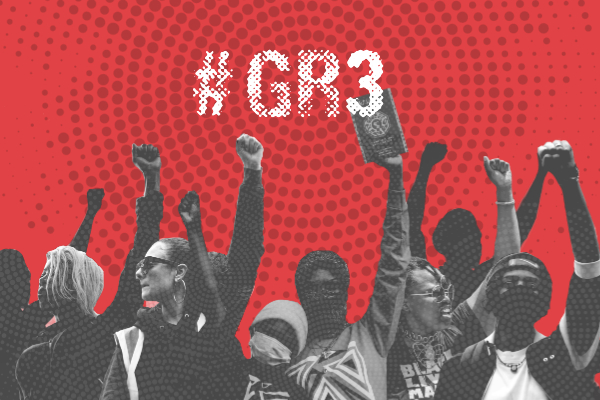 While we did not create racism, we each have a responsibility to:
disarm it in our own selves so we are no longer ignorant or complicit;
disrupt racist practices, behaviors and policies wherever we see them;
deconstruct the ways in which racism plays out at all levels of society, from immediate family to the highest levels of government.
From families to institutions, from individuals to groups to nations, racism has been passed down and carried on—mostly through silence and indifference—over time through people.
It is together, as a people, that we can put an end to racism's historic cycle of violence and degradation.
By both becoming more informed and engaging practices that prepare us to take personal responsibility,  we can begin to vision a new America and a new world, free of violence and discrimination based on skin color, racial background, ethnic or religious heritage, and we can take action to create that world.
With your support, we will make certain no one ever has to try to unlearn racism alone again.
We can and we will #transformrace as we know it.